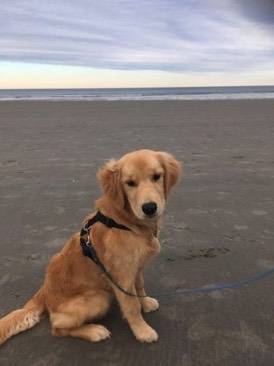 Dear Sharon and Dennis,
I don't know how 5 months have flown by! We want to wish you a very happy, healthy, and peaceful New Year!
We also want to thank you again for the gift of such a wonderful golden retriever puppy!! Frankie is simply "A Love!" We are sending a current photo to the Facebook page, but in the meantime wanted to let you know that we marvel at how she's grown, and what a calm, sweet, and playful personality she has! She is adored by the family and much-loved in the neighborhood! She is very social with all dogs and people alike, and makes friends wherever she goes! She loves to go on outings (although her tummy does still get upset in the car L), romping through the town golf course with her doggie buddies, hiking the town forest, and today for the first time exploring the beach! So many good smells!!
We think of you often, and recommend you to the many folks who ask where we got such a beautiful golden!
We wish you all the best in this New Year.
Sincerely,
Carole and Albie (and Frankie, of course J)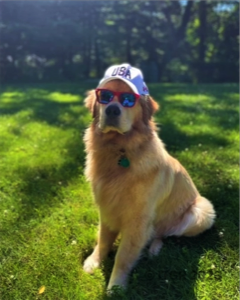 Dear Sharon and Dennis,
Hooper is growing up to be such a beautiful dog, he has the most wonderful personality, always smiling, being silly, and hilariously goofy, he makes me smile and laugh every day, I truly couldn't imagine my life without him. Whenever we go to the park people flock to him to pet him and say what a beautiful dog he is; he's a stud!!

If you'd ever like to see him I'd be happy to bring him up, he's great in the car and loves adventures.

-Brian
Hi Sharon,

With Thanksgiving approaching, and our "forever home" day that we picked up little Bowery around the corner, I wanted to reach out and say thank you for the best gift. We are so in love with our golden, and we have you to thank for being able to help us grow our family. We truly can't imagine a more perfect dog. He has just brought us so much joy over the past year and now I can't imagine our life without him. Here are a few pictures of him from recent days. I hope that you have a wonderful Thanksgiving with your family. We look forward to staying in touch with you.

Love,
The Redzepagic family
He are some long awaited pictures of Kodi. Now 6months and.......70lbs!!!!!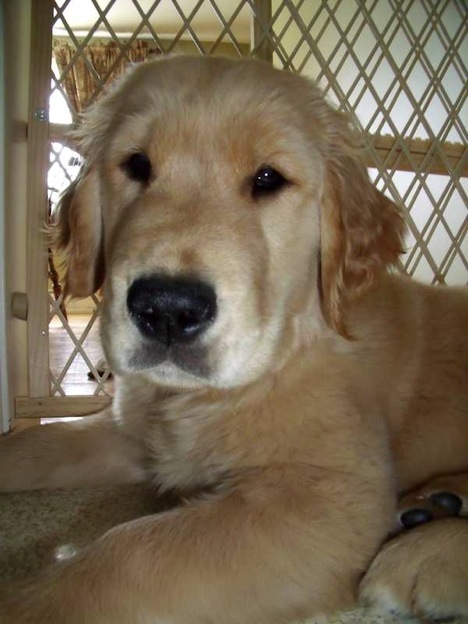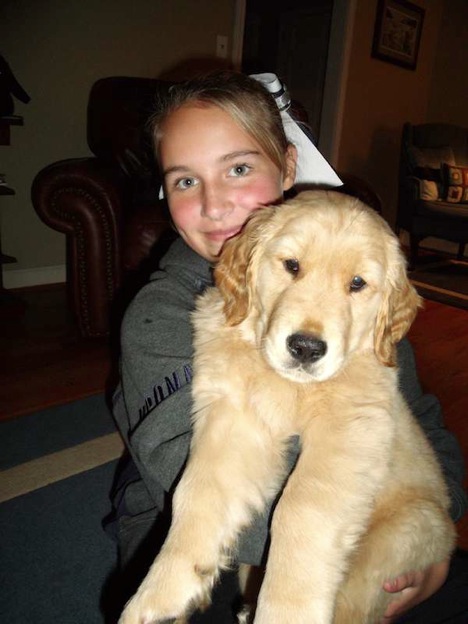 Hi Sharon, Cooper is settling in nicely. Cooper is doing well and is such a good boy. He has such a nice disposition and just loves our kids. I swear he really thinks he is one of the kids. He chases after them and so badly just wants to do what they are doing. He is really smart and usually figures out a way to get their attention. He sleeps through every night in his crate and he is happiest when he is playing in the yard with the kids or out for a hike with the family. He does love to relocate branches...we have them all over our yard! : ) I hope all is well with your female puppy.
Thanks, Cara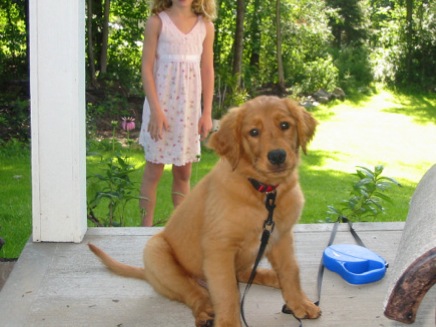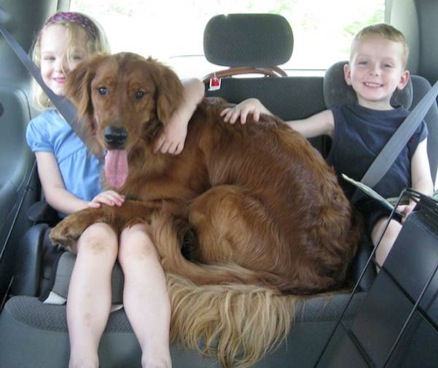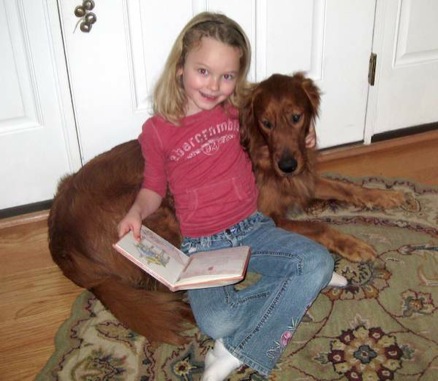 Hi!
How are you? Hope your holidays were good.
Attached are some new pictures of Maggie. She is doing great!!
She weighs 36 pounds and everyone that see her says she belongs on a calendar!

Maria ,Doug ,Anthony and Maggi

e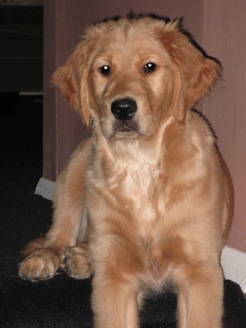 Hi to all,
So glad you enjoyed the pictures I have sent you two more. Yes Jackson is enjoying the snow too! He tunnels down into the snow banks and plays king of the mountain. He just absolutely loves everyone!
If you breed Makena again with Max do you know what you will be charging for the puppies? Just cking...
Keep wondering if Jack would be happier with a BUDDY!
Well your girl is beautiful!
Take care
Kristi
Hi Sharon,
We named the puppy Jackson...full registration name is Jackson Maximillion Hawaiian Boy! Woo Hoo...
He went to his 2nd vet visit today and weighed in at a whopping 22.3 pounds and healthy as a horse!
He got his next round of shots including the rabies vaccine.
We are enrolling him in an obedience class that starts on September 13th! He is very eager to learn so should pick things up quickly...he has tons of toys...but still is partial to his cottage cheese container.
They had a puppy shower for us at work! What a blast that was!
Hope all is well with your puppy!
Just thought we would let you know he continues to do well.
What a joy he is!
Kristi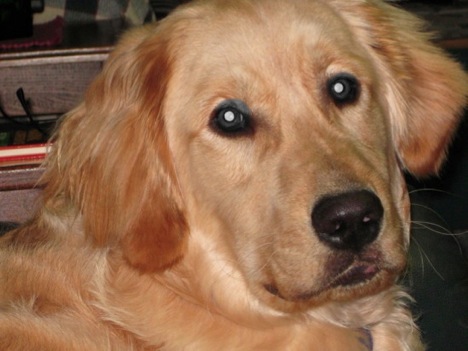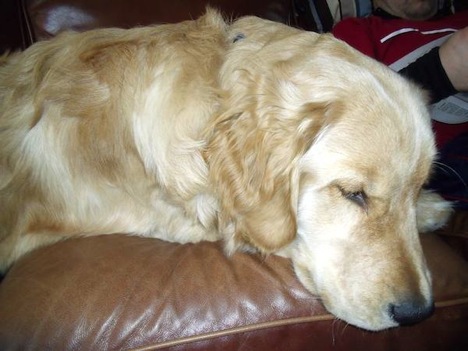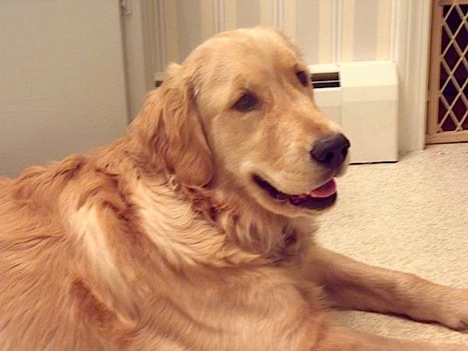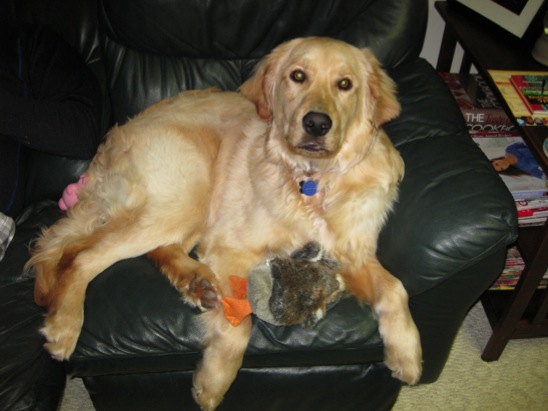 Hi Sharon,

Hope everything is well. I just remembered that I was supposed to send you a pic of Ruby. Here she is tonight with her new toy. I'll forward another one in a separate email.
Best,

Yass, Yavar and Reza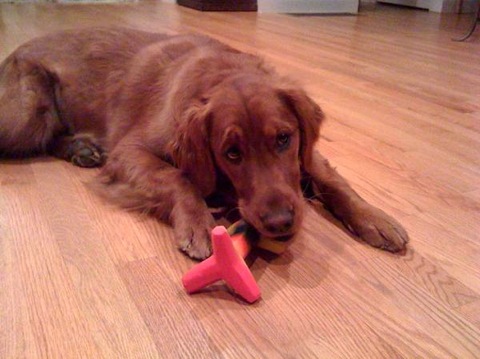 Hi, Sharon,

Thought I'd drop you a note now that Maya is 7 months .. and a lean 65 (!) pounds. She is an absolute delight.

She has Makena's color and is training well though she has a soft spot for file folders which she often finds on the floor in Alison's office at home. We are still working to not jump up at all on people – some, like Alison's Mom, need still to be armed with treats (or to remember to pretend that they are).

She's been sleeping in our bedroom for two or three weeks. Fortunately, we are early risers, as is Maya, so her friendly kiss is not unwelcome though she still has an uncured desire to get on the bed – nurtured by one of our sons much too soon.

Maya and I go to the park almost every day where she runs and romps with the other dogs till she's somewhat close to worn out.
She is a happy pup and we love her.

With best wishes to you and your family,

Ralph



Hello, Sharon, and best summer greetings to the entire Platt family,

Maya is magnificent (I have some photos on my phone which I will transfer and send to you), fleet, solid (86 pounds) , well behaved and has resigned herself to the fact that we cannot play as long as she can and is willing to curl up beside any one of us quietly except when we are watching TV and animals appear on screen at which she jumps right in front of the TV and loudly barks as if they are real and just a few feet away.
We will go up to VT in a few weeks where she will swim till she drops, rest and then go back in for more.
Our warm regards, Ralph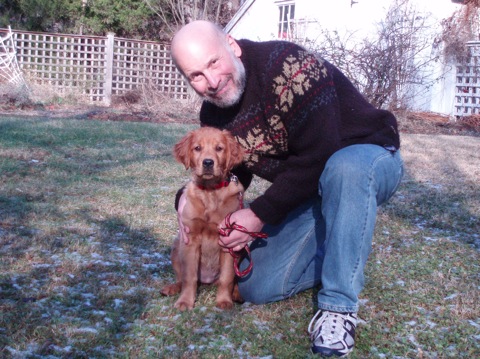 Please enjoy our pictures of Stella!
Hi!

We just wanted to share some photos of our precious Stella (was Bella) that we bought 3 years ago from you. She's touched our hearts and is truly a gift to our family!!! She adores swimming, playing ball for hours on end, and following the kids around. She's found a special place on the end of our daughters bed to sleep each night=) Thank you for such a sweet dog!

If you decide to have more litters, please let us know!! We just love her and she'd love a friend=)

Kim and Ryan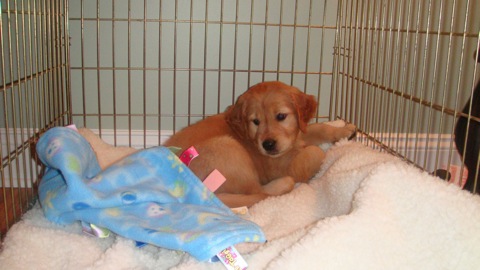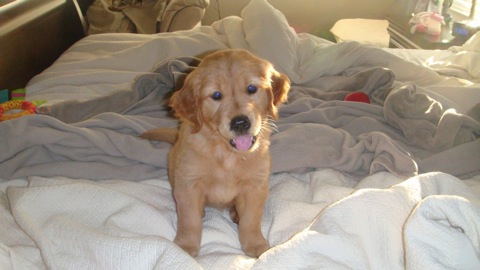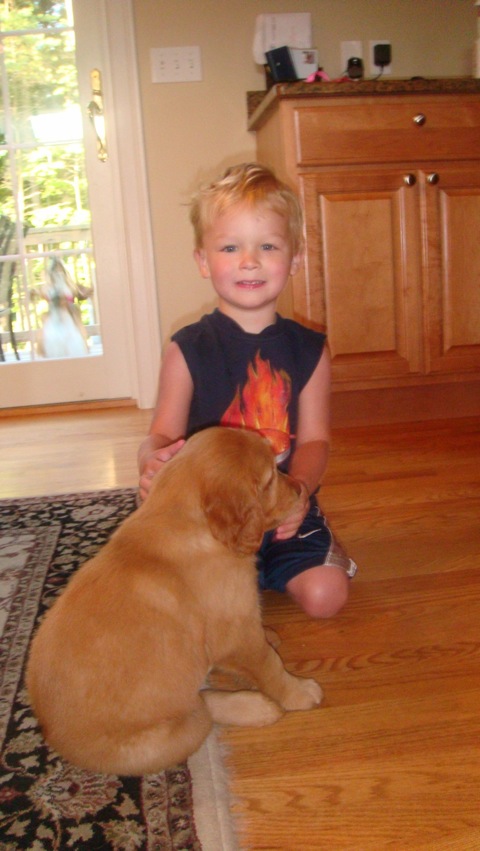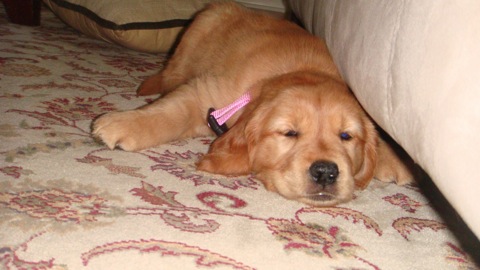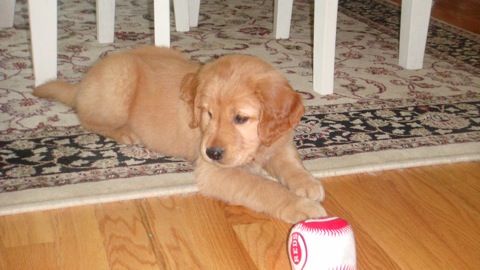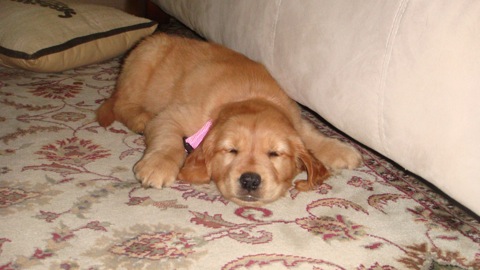 Hi Sharon,

I just wanted to let you know how much we love Scarlett. She is adjusting well to her new home and is so much a part of our family already. She is so sweet and playful. I am taking her to the vet today and know that she already has had two of her shots. The vet asked for the date of them - would you mind passing along those dates? Thank you again for our wonderful dog. Here are a couple photos of her.

Warmly,

Jane


To inquire about a puppy or if you have a question, please contact us here

Indian Trail Golden Retrievers ©2023